START HERE

If you're anything like me, time is short and you've got a thousand and one things on your plate fighting for your attention.
So you don't have to search all over the place to get started, I've created this page designed to get you started on the right path. Hope it helps. Just choose your level!
WHAT IS YOUR PUBLIC SPEAKING LEVEL?
Beginner: "Where do I start?"
Public speaking ranks higher than death in surveys about people's fears. No matter who you are, when faced with an audience of people, your nerves are going to kick in. So, if the thought of giving a speech brings you out in a cold sweat, you are by no means alone. Apart from some tips & techniques (free download here), there's one big thing you must know public speaking nerves, and once you do, it won't seem so daunting.
The ability to convince other people about what you do in a very short space of time is such a key skill to have. This is where your Elevator Pitch comes in. It's a concise summary of your business or idea designed to get whoever you are speaking to, to buy into what you do. Elevator Pitch School is an entire workshop devoted to helping you develop an effective pitch. Download the Free Cheat Sheet to get onto the school's waiting list.
I forget what I want to say
You get up to the microphone to speak, open your mouth to form your words, and suddenly your mind goes blank. Don't worry. It happens to everyone. It's happened to me. It's affected some of the greatest public speakers in history. Practice is always key of course, but there are also some specific techniques that will help ensure that the next time you get up to speak, you words will be right there for you.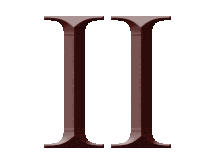 Intermediate: "How do I get better?"
Have you noticed how certain people just seem to be able to capture the attention of everyone in the room without trying? When you're in conversation with them, they make you feel like you're the only one in the room; when they're at the podium, it sounds more like a casual chat than a cold and formal speech. It may seem like some people are just born with charisma, but like everything else in communication, there are tips and techniques you can learn to great effect. Here are 5 Habits of Highly Charismatic People.